Nominate an ACM-W Rising Star for an Award Now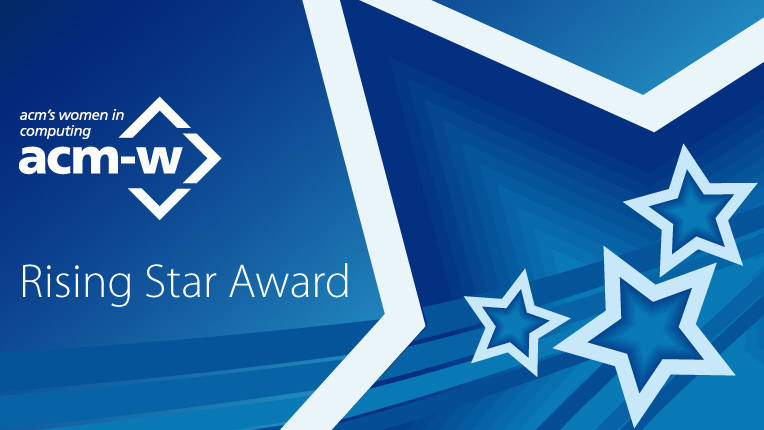 The ACM-W Rising Star Award recognizes a woman whose early-career research has had a significant impact on the computing discipline, as measured by factors such as frequent citation of their work, creation of a new research area, a high degree of technology transfer, or other positive influences and societal impact. The award will be given annually, and the recipient will receive a framed certificate and a $1,000 stipend.
Important Dates:
Nominations will open on October 15, 2022, and close on November 30, 2022
One award recipient will be selected by January 31, 2023.
Eligibility Criteria:
Must be an ACM Member at the time of nomination
Must be within 10 years of receiving her terminal degree
Must NOT have previously received the Rising Star Award
ACM-W celebrates, supports, and advocates for all women in computing. This award is open to anyone who identifies as a woman (trans- or cis-woman) or non-binary person in computing.
You can learn more about the nomination process, selection criteria, and the frequently asked questions on the ACM-W Rising Star Award page.
---