ACM-W North America: Designing for Sustainability and Inclusion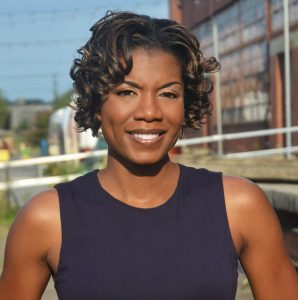 In the summer of 2019, the ACM-W North America Executive Committee began the task of formally organizing. Led by Immediate Past Chair Dr. Monica McGill, the Committee embarked on the mission of supporting, celebrating, informing, and advocating for women and nonbinary people in computing across Canada, the U.S., and Mexico.
Suffice it to say that this was a heavy lift. Not only were we a small committee of volunteers. We were also starting from the ground up. Over the course of the 2019-2020 academic year, the Committee worked to ensure that sustainability and inclusion were at the forefront of all activities. As such, we implemented the following things to support these goals.
Creation of Constitution & Bylaws
It was extremely important for us to establish governance early, to ensure that all current and future members followed a process that supported the ACM-W mission and our ideals as founding members of the North America Committee. These were approved by members of the Executive Committee and address everything from responsibilities of subcommittees and chairs to the addition/removal of new members (including subcommittees) and processes for amending the bylaws.
Examples of this intentionality include the required representation of the Committee:
"Members from systemically marginalized races/ethnicities shall represent a minimum of 50% of the ACM-W North America Committee."
Given that approximately 78% of all women in computing racially identify as white and Asian, this requirement ensured that those identifying as Black, Indigenous, Native Hawaiian/Pacific Islander, and Latina were not pushed to the margins for leadership positions.
Creation of the Empowerment of Marginalized Communities Subcommittee
The Empowerment of Marginalized Communities (Empowerment, for short) Subcommittee leads efforts to empower, support, and connect individuals who have been systemically pushed to the fringes in computing. It promotes computing in communities throughout North America that are underserved due to the detrimental effects of slavery, colonialization, and continued marginalization.
The Executive Committee recognizes the ways in which women and non-binary people from marginalized communities have been intentionally decentered in conversations related to gender diversity, equity, and inclusion in computing. This Subcommittee provides valuable programming and strategies that center those who've long been pushed to the margins. In addition, at least one member of the Empowerment Subcommittee must also serve on the Nominations Subcommittee [which is responsible for identifying, vetting, and/or presenting potential candidates for ACM-W North America (including the Executive Committee)].
Creation of Student Co-Chairs
The Committee recognizes that our student chapters drive our regional activities. As a result, it is important that they participate in the sustained support across the region. Each North America Subcommittee (Celebrations, Communications, Student Chapters, Nominations, and Empowerment) shall include at least one student chair, who helps to also serves as a liaison between the Committee and student chapters/members throughout North America. We are currently soliciting self-nominations for student chairs. Interested students should review the self-nomination information and apply here no later than April 1, 2022.
The ACM-W NA Executive Committee understands the importance of designing to include. While there are sure to be unexpected changes in the future, we are proud of the intentionality we used to create a regional Committee that prioritizes inclusion and equity for generations to come.
We welcome you to learn more about and join us in this important work.
---